UTILIZING FRAMELESS SLIDING GLASS DOORS IN YOUR HOMES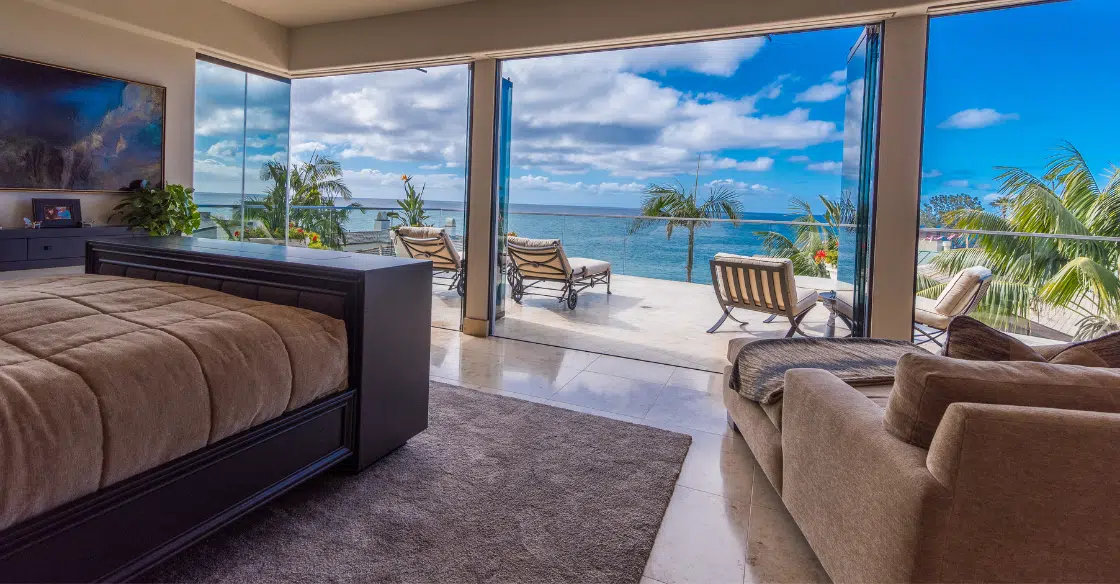 Frameless glass is a good feature for any home for many reasons. It adds style and flavor to any room you install it in. Our frameless glass panels can be utilized in all the rooms of your home. Now, Cover Glass USA allows us all to be stylish homeowners.
There are different ways to use frameless glasses in your home, and this article is here to help you out. Don't stop reading if you want to know what rooms work best with our frameless glass system.
Folding Glass Doors In The BEDROOMS
Have you ever imagined how your ideal bedroom would look? It goes without saying that every master bedroom should make you feel warm and relaxed. This is where you recharge your batteries every night. It's important to have a bedroom that pleases you. I don't know about you, but what pleases me is a spacious room with a lot of windows so it opens the room up even more!
Frameless glass windows and doors can accentuate your bedroom in many ways. If your bedroom includes a balcony or patio, adding frameless sliding doors would give your room more open space. It gives you an uninterrupted view to enjoy every day. Bedrooms without balconies can opt for opening your space with our frameless glass windows instead. Whatever choice you make will result in a better layout for your bedroom.
The glass also allows natural light and resources to get into your room. It gives your room a more spacious look and lets you enjoy favorable weather. Cover Glass in a bedroom provides mentally sound spaces, cozy relaxation vibes, and good lighting for pictures or videos. It even serves lots of health benefits and enlarges your room.
In a bedroom, you could use glass as:
A separation in your room for specific areas, like a corner office

A transparent door for your closets or wardrobes. Or add color doors to match your decor

A way to bring in natural light, air and brighten dark rooms

For large play rooms, Cover Glass can be utilized to divide the space when you need and open it up when you want.
Frameless Glass panals in LIVING ROOMS
Homes today are built with an open concept in mind, providing the best traffic flow and entertaining options for families. It also offers them flexibility as they can choose how to use each room without being confined by a strict layout that only allows one way of decorating or using space at any given time
In our fast paced world where people come into houses temporarily before moving on again - Homes designed specifically around this idea allow you more freedom than ever before!
The frameless glass allows you as a homeowner to design freely and easily. Cover Glass USA is always available to incorporate your design ideas. Also, living rooms are more accessible to visitors and guests. For this reason, surprising them with a good layout is always better. Another good function is that the transparency allows you to watch over your kids or pets.
Frameless Glass Doors In BATHROOMS
Imagine coming home after a long day at work and going straight to your own personal spa. With frameless glass, you can enjoy the vibe of an all-inclusive world class luxury treatment right in your own bathroom!
Cool ways to use glass in your bathroom are by:
By adding room dividers around the shower or toilet area, you can achieve an elegant and contemporary look.

If you're lucky enough to have a private view, then this is for YOU. Imagine soaking in your luxurious tub with large frameless glass windows all around that let in all the beautiful natural light from outside!

This is a great idea for any bathroom that sees heavy use. Adding frosted glass to our frameless system allows multiple people to get ready in the room while still providing some privacy and you can't see through it!
Frameless Glass Windows In KITCHENS
The kitchen is a great place to incorporate frameless glass windows and doors because you can use them for both function as well aesthetically. Whether your goal was maximizing space or creating an outdoor area that connected seamlessly into the indoors, there are many possibilities when designing with these types of doorways in mind!
You could incorporate glass in your kitchen by:
If your kitchen has a window view to the outside, Our frameless countertop system is perfect for passing food and beverage from the kitchen to the backyard.

Frameless glass dividers to close off a section for a breakfast nook or bar area.

If your living room is connected to your kitchen creating an open concept. Adding a frameless glass wall can divide that space when needed.

And of course, if your kitchen has a patio door, it's a no-brainer to let some natural light and air flow in with our system!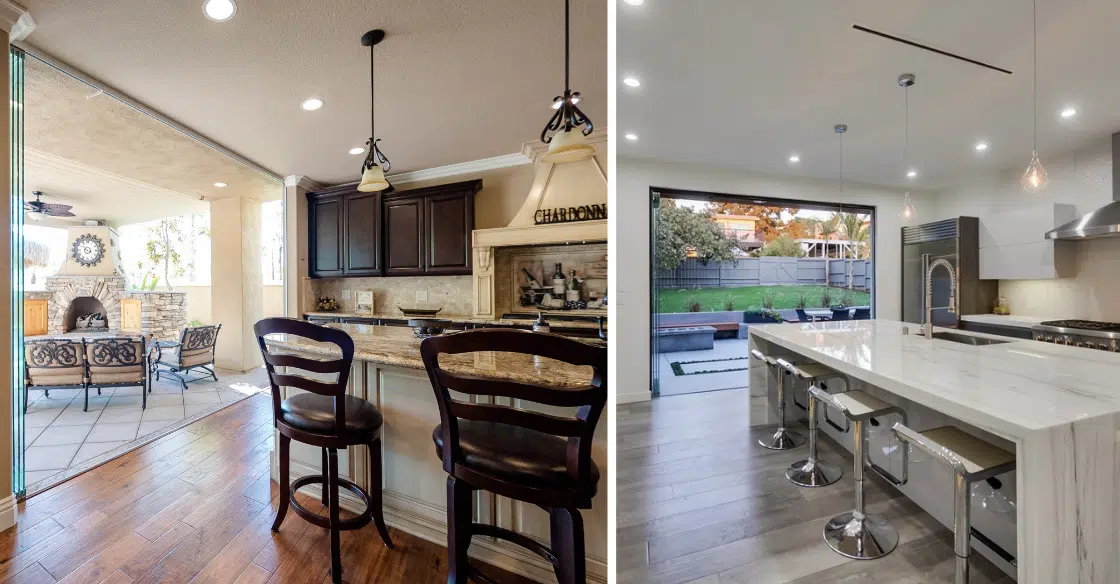 The beauty of frameless glass doors and windows is a practical, low maintenance option that will make your home look like it was taken straight out of an issue magazine. If you're looking for a way to give your home an updated and creative vibe, then frameless glass doors are just what the doctor ordered. For those who have been afraid of doing this work on their own or don't know where they should start in order not make any mistakes whatsoever- Cover Glass has got ya covered!.
The Cover Glass USA Visualizer is the perfect tool for architects, businesses and homeowners alike to visualize how their frameless sliding glass windows will look in a space before they are installed. Users can choose images from our library or upload pictures of themselves with all options available including color schemes that match what's onsite at any given time as well customizing size measurements depending upon preference!
We're eager to get started with your project. You can request a free customized quote online and we will be in touch within 1-2 business days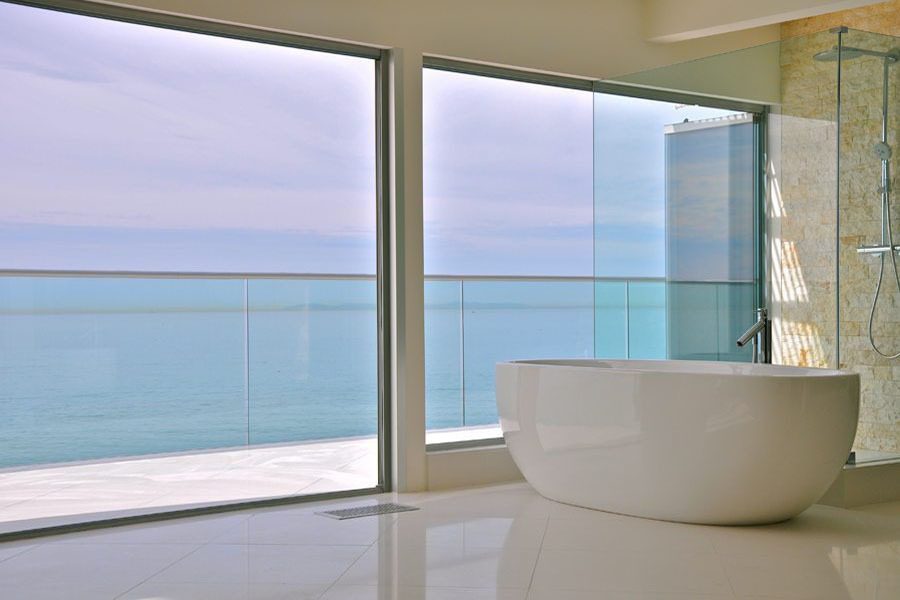 Like Our System? Get A Free Quote
Want To Learn More About Our Frameless Doors?
Learn more about Our Company