5 WAYS TO MODERNIZE OUTDATED COMMERCIAL SPACES
Various elements influence the value, aesthetics, and visitor experience of commercial venues. Many areas are just on the cusp of becoming contemporary commercial spaces and simply need a few improvements to update the design rather than a complete reconstruction. Making a few little improvements can go a long way toward attracting potential customers and tenants.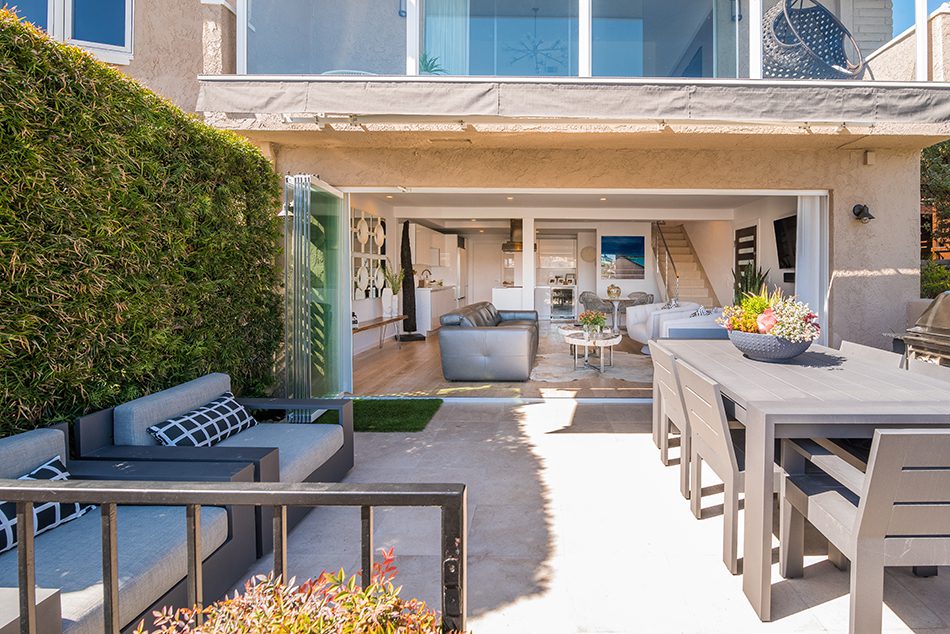 Here are five methods to update aged commercial spaces and buildings to boost their value and design:
CREATE A WARM WELCOME
The entrance is the ideal location to start designing a contemporary commercial structure. You have the opportunity to make a good impression and greet guests at the door to a commercial facility. A business area may appear more contemporary by adding floor-to-ceiling glass doors, potted plants, and splashes of color. The perception of your business building might change significantly if you design a more attractive and practical entrance.
OPTIMIZE YOUR SPACE
Designing a business structure must take functionality into account. Commercial property owners frequently commit the error of ignoring high-traffic areas like corridors and restrooms. Your tenants, staff, and customers will find it easier to explore your building if you design it with a flowing, roomy plan.
Accessibility is a crucial issue to take into account when designing a modern commercial building. Ramps should be built throughout the structure, and corridors should be large enough to accommodate wheelchairs. Developing an inclusive one is equally significant to building a beautiful commercial workplace is developing one that is inclusive.
JUXTAPOSE NATURAL LIGHT & GLASS
Ample natural light is becoming a standard feature in contemporary commercial structures. It's not as easy as sticking a bunch of big windows in a conventional structure. Property owners must design open-concept layouts highlighting commercial spaces' architecture to maximize natural light.
Frameless sliding glass walls are a great choice for enhancing natural light, defining areas, and producing breathtaking views. A sliding glass door system provides smooth transitions and multipurpose spaces that increase the square footage of your business space while giving customers a sophisticated ambiance. Frameless glass eliminates a full wall, extending the amount of useable space and enhancing functionality, as opposed to being constrained by the restrictions of a fixed glass door frame.
DIGITAL SIGNAGE
Technology has evolved into a crucial tool for contemporary office structures. By incorporating digital signs into your building's overall design, you can generate dynamic visuals, update branding in real time, and give its outside design an unmatched degree of modernity and technology. The effects are amazing when the digital signage is integrated into the entire design instead of being an afterthought.
BRING THE OUTDOORS IN
To provide vitality to a sterile atmosphere, biophilia has grown to be a prominent commercial interior design trend. Any commercial plan will seem more organic and welcoming by adding greenery and a cheap and natural accent.
Because they can instantly produce an Instagram-worthy backdrop in a contemporary commercial structure, living walls have become more and more popular since the advent of social media. Plants have been shown to elevate mood, so including a few natural accents into your commercial space can not only enhance its visual appeal and make your renters and customers happy.
Another wonderful technique to add additional light to your business design and enhance the flow of the space is to create smooth transitions between indoor and outdoor areas. You may make the most of the surrounding vistas of your business building while achieving a high aesthetic by using frameless glass walls.
UPGRADE YOUR MODERN COMMERCIAL BUILDING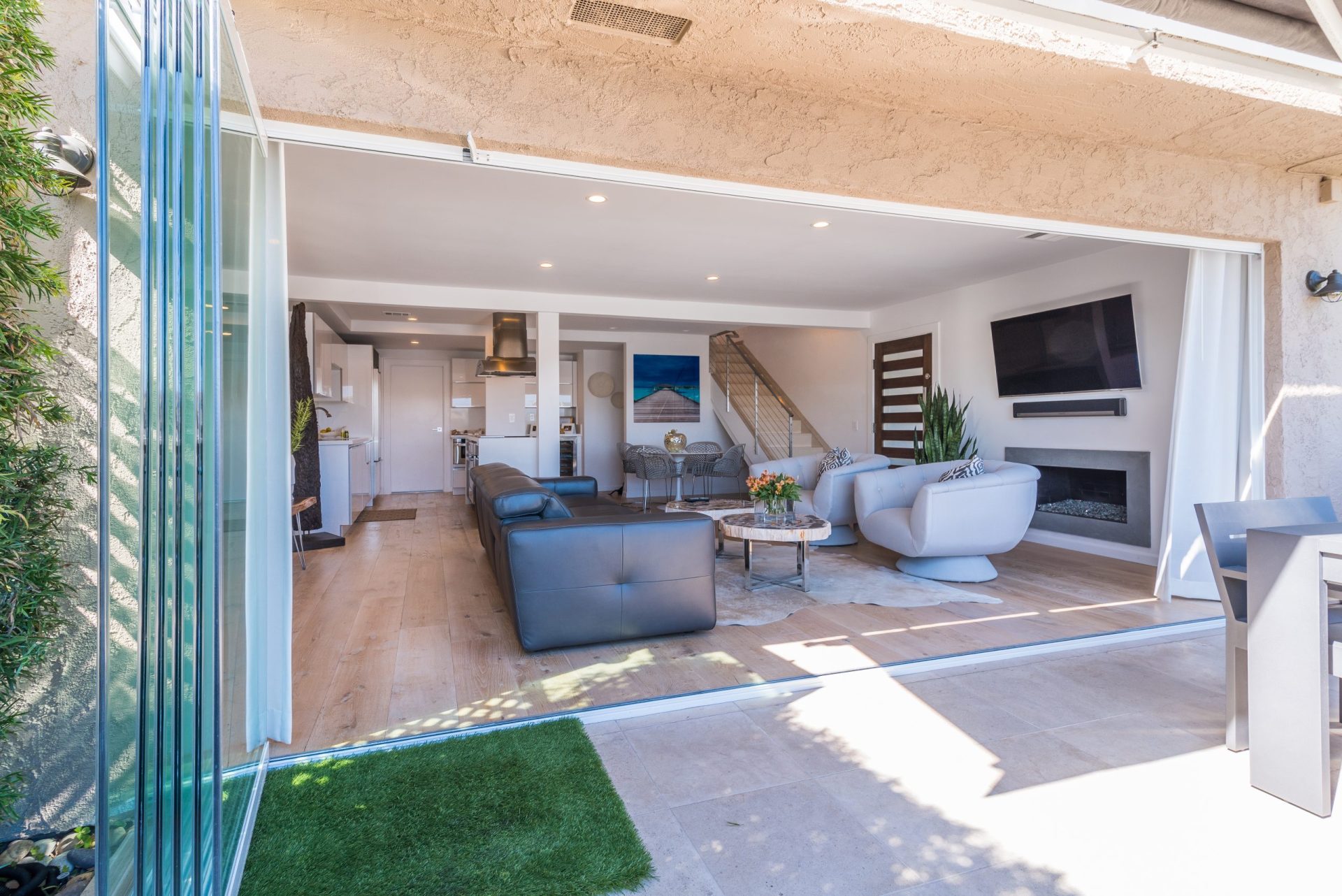 You can make many modernization improvements to a commercial facility, but frameless glass has the most impact. Sliding glass walls are a classy addition to any home and provide several advantages that raise the appeal and value of your house. Cover Glass offers open-concept solutions that move and fluidly stack per your vision and structural requirements since our folding glass walls and doors don't have frames surrounding them.
The National Certified Testing Laboratories have given Cover Glass their complete approval. We exclusively work with the most recent Low-E glass that has been laminated, tempered, and polished at the edges. Our California, Arizona, Nevada, and Texas facilities build each system specifically for the customer. You'll enjoy a frameless glass door system for years to come knowing you had a hand in every aspect of the design, from the glass color and the track color to the swing and the size of each panel.
Are you prepared to give your commercial spaces the beauty of frameless glass? Call us at (866) 233-1862 to speak with a staff member or fill out an online consultation request to learn how frameless glass might improve your home.

Like Our System? Get A Free Quote
Want To Learn More About Our Frameless Doors?
Learn more about Our Company
1655 Morena Blvd,
San Diego, CA 92110
Do you Have any question?
Please contact us with any hesitation. Take estimates from our experts.