6 REASONS TO OWN FRAMELESS GLASS Window & Doors
If you're looking to modernize your home while beautifying your space, choosing the right windows and doors can play a crucial role in accomplishing this goal.. Cover Glass USA presents six reasons why our frameless windows and doors are better than traditional ones when it comes to upgrading your home.
ADVANTAGES TO COVER GLASS FRAMELESS WINDOWS AND DOORS
Owning frameless windows and/or doors has much more benefits than not, the following are six reasons why Cover Glass is a great option to upgrading your windows and doors.
Whether it comes to patio views, balcony display, or room merging, Cover Glass's fold-and-stack frameless doors serve the utmost purpose. They provide the flexibility traditional windows and doors lack.
Even popular options like French doors tend to pose restrictions on how they can be opened. They also require much more space and occupy extra room restraining your décor and furniture.
Other doors have issues with fitting. To truly enjoy your space and movement, Frameless folding doors like ours can be a great option. They can open fully and in no way obstruct your room.
Frameless glass has multiple design choices that traditional options miss. Each panel is customizable and can fit any area you own. You can have them installed around curved walls with odd angles, be it inward or outward, enabling unique spaces to be seen.
By being customizable, it allows any installment system. If your walls qualify between the given width and height measurement, you are free of choice on how to proceed.
No traditional windows or doors provide such design choices. You can maximize your workspaces, repurpose existing rooms, and ultimately become your designer.
With the above point, limitations are in no way present. You get to choose colors and railing types that best suit you and your home concept. This feature adds flavor to your home without taking away its existing beauty.
4. SAFE AND SECURE TO USE
You don't need to worry about your windows and doors growing weak points with frameless glass. With Cover Glass, be confident in knowing proper care and measures are put in place specifically to safeguard your home.
The windows and doors are stronger than other glasses. It may seem otherwise, but that is not the case. The frameless windows and doors are tough, leaving no room for cases of housebreaking and natural disasters.
Another protective feature is the locks. The locks are placed in the inner panels at both ends. You can also choose to get more locks installed. You are protected inside and out due to the difficulty in pulling the panels off their tracks. Peace of mind at its peak.
Another pro is the ability of the frameless windows and doors to be functional and beautiful. They pair perfectly with any home and provide a better room for breathing.
The beauty is so endless that it lasts forever. There is no chunky hardware, it is easy to clean, and you can soak in views without distractions. Before you know it, you're taken in by the clear view presented to you.
Cover Glass's frameless windows and doors provide awe and protection. It is an investment that will undoubtedly transform your lifestyle for the better.
Another solution Cover Glass USA provides alongside its service is a trustworthy installation process. With frameless windows and doors, you need not move from party to party. It eliminates the chaos involved with third-party contractors as we handle the entire process from beginning to end.
Your home deserves a beautifully unique addition. Make your home stand out from others by choosing both practicality and beauty. Why not opt for the best of both worlds? With Cover Glass, you can and will get security with style.
Get your frameless glass windows and doors today. For more information, you can reach us at www.coverglassusa.com, phone us at 1-800-317-2984, or email us at info@coverglassusa.com. Think new, think frameless.
5. FUNCTIONALLY AESTHETIC
6. DEPENDABLE INSTALLMENT TEAM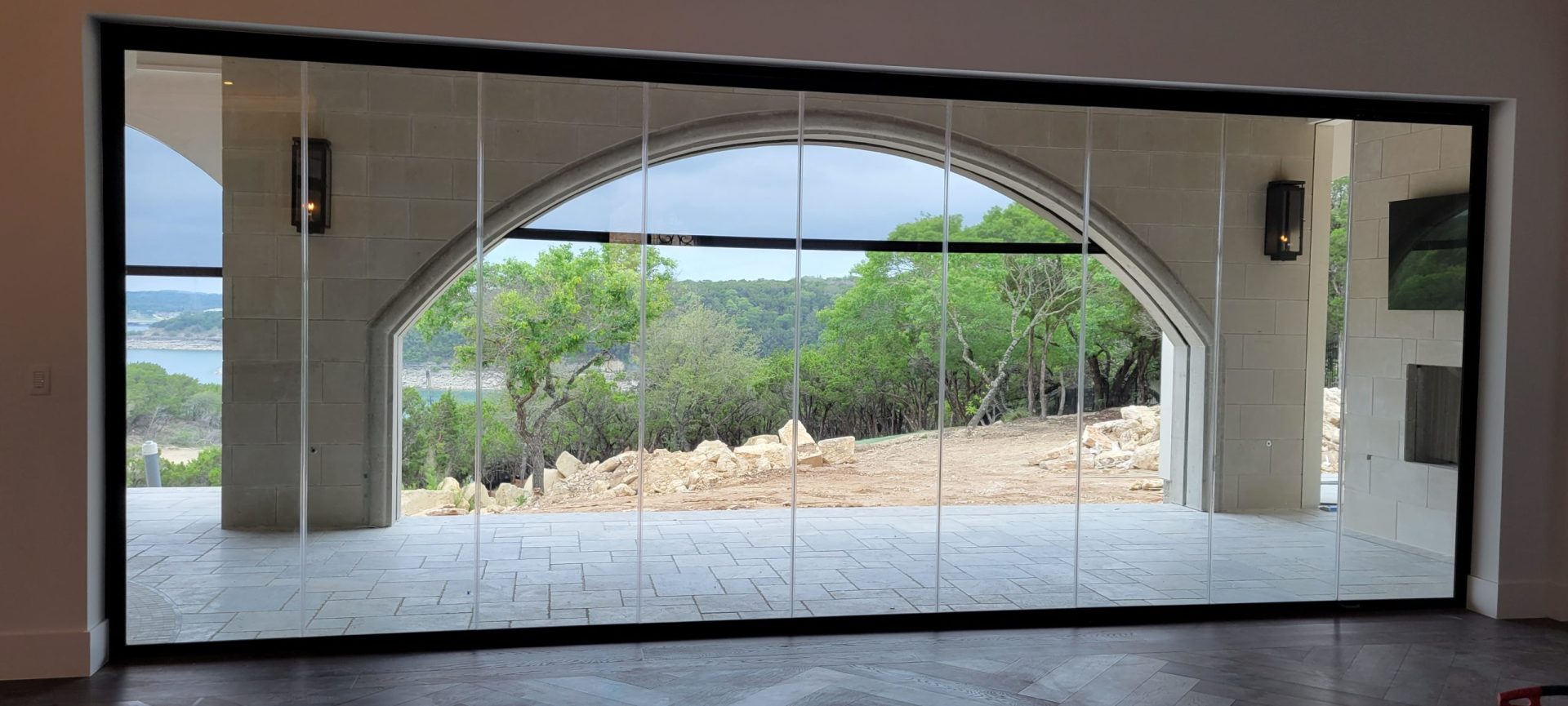 Like Our System? Get A Free Quote
Want To Learn More About Our Frameless Doors?
Learn more about Our Company