Guide To Buying The Safest Sliding Glass Doors
A popular saying goes, "Home is where the heart is." And this is not far from the truth. Home is usually that one place where your loved ones and the people you care about live and where most of your precious items can be found. Any homeowner's primary priority is to keep them safe and secure. So it begs the question, are sliding glass doors safe?
Do you know that most house burglars enter the home through a more isolated side entrance, rather than the front door?
That says a lot, doesn't it? When it comes to patio doors, you should choose safety and security over taste and cost.
Coverglass USA has the perfect balance for you! You should look into their frameless sliding doors.
Choosing a patio door type is one aspect where you need to make sound decisions. This article will help you with that. So, shall we?
Understanding Different Patio Door Types
There are three types of patio doors as known:
Bifold Patio Doors

Sliding Patio Doors

French Patio Doors
To answer the question are sliding glass doors safe, we need to cover the different types of patio doors available. These door types are secure enough to be used as patio doors in your home. However, some have certain advantages and features over the other two, and factors such as locking mechanisms, placement, type of frame material, etc., make patio doors safe and secure. Below is the safest type of door explained in detail.
The Safest Patio Door Type
Because of features such as double-paned glass, tempered glass, and strong latches, sliding patio doors are the safest type of patio doors. Some other features include frameless, modern locking mechanisms such as fingerprint slots, and flexible track design. You can read more on some amazing features of the panel.
Below are the features of a sliding patio door:
Some sliding patio doors feature double-paned (or triple-paned) and are shatter-resistant, making for ideal patio door options. These features mean the glass can't be readily smashed before entry; thus, intruders won't be able to sneak in before alarms kick in. In the time it takes to break the glass, homeowners will have been notified, along with law enforcement, which will surely scare the intruders away. Cover Glass USA system is a prime example of how to make strong glass panels as our panels are made up of two pieces of tempered (safety) glass with an industrial lamination in between making our glass 5 times stronger than 'normal' glass.
Frameless sliding patio doors give your project a new look, making it difficult for intruders to have knowledge about your design because of the fully secure locking system. Getting Coverglass USA frameless sliding doors, you can achieve security and aesthetics at same time.
Sliding patio doors can also be quite hefty. Even when unlocked, some sliding patio doors can be difficult to push open, probably by children and not-so-strong adults. Obviously, they are no match for most people when they are locked. And, yes, it is conceivable to get sliding patio doors off their tracks (common with poorly installed sliding doors), but it can be extremely difficult. Coverglass USA's frameless sliding doors are easy to push open and close for just about anyone and because our system is a Top Hung system, it is impossible for burglars to take our system off its track, yet we've maintained a smooth glide on its tracks due to their functionality and quality. You can click this link to read more about them.
Other options
Heavy wooden doors are also among the safest door alternatives. Solid wooden doors are several millimeters thick and hefty, making them difficult to break through unless you are exceedingly heavy or muscular. Even then, you will need some form of machinery to break them down. It is possible that wooden door locks can be picked, so it's important to go with a patio door that has updated locking features like Cover Glass's lock from the inside only where it's impossible for anyone to get in from the outside.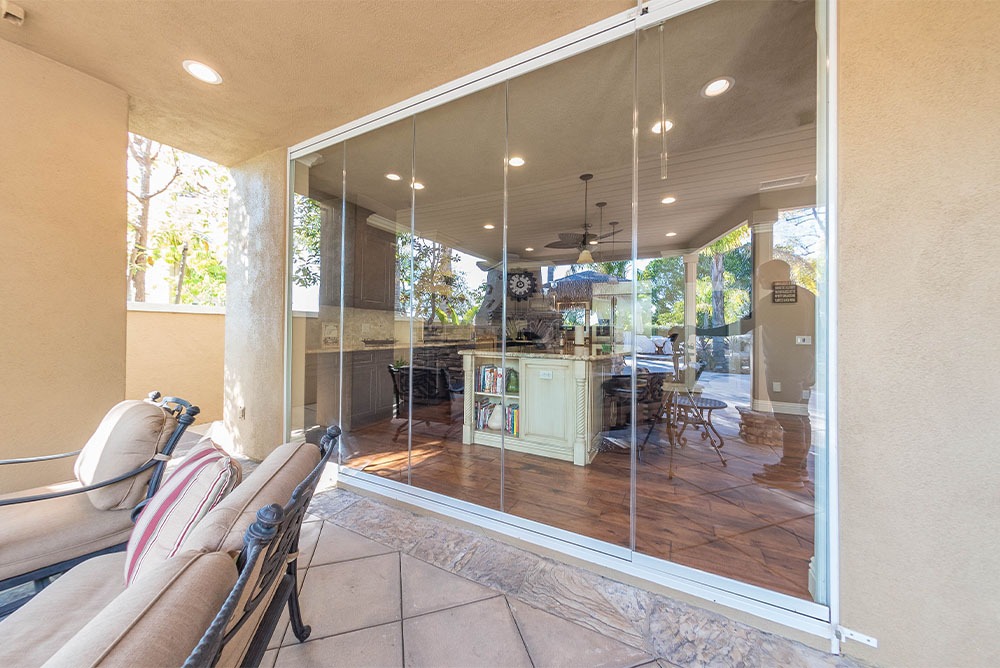 Why Placement Matters When Installing Patio Doors
The first step in protecting your home is to pay close attention to the positioning of your patio doors. Some places are more prone to bad weather and unwelcome visitors than others. Knowing certain variables in your house and its environment can assist in determining what patio door type will work best for your home.
After mulling over the idea of a new patio door, you must decide where it will go. Do you require a door replacement in a certain area? Are you planning a remodeling that will include creating space for one?
Once you've decided on a location for your patio door, you'll need to assess the surrounding environment. Do you need a small design that won't take up extra space? Is it possible to open doors with a large swing range? What about the elements of nature?
Conclusion
So, are sliding glass doors safe? Follow these tips to ensure the safest patio doors for your home. Implement good safety procedures for the entire family. Whether you are at home or not, always lock your doors. If there is a need to keep an extra key in the house, make sure it is kept somewhere that isn't evident or easy to find. If a friend or family member is keeping an eye on your home while you are away, be sure they understand how to lock all external doors and windows, especially your patio door, properly.
Coverglass USA incorporates a special kind of sliding "wall" that can be used in different forms, sizes, and angles. These sliding walls are frameless and can be opened by a top-hung pivot system inward and outward. This design helps preserve the entire view at once. It also allows maximum natural light into a building whenever needed, not to mention how it adds a unique aesthetic element to the environment. Check out the product to find out more.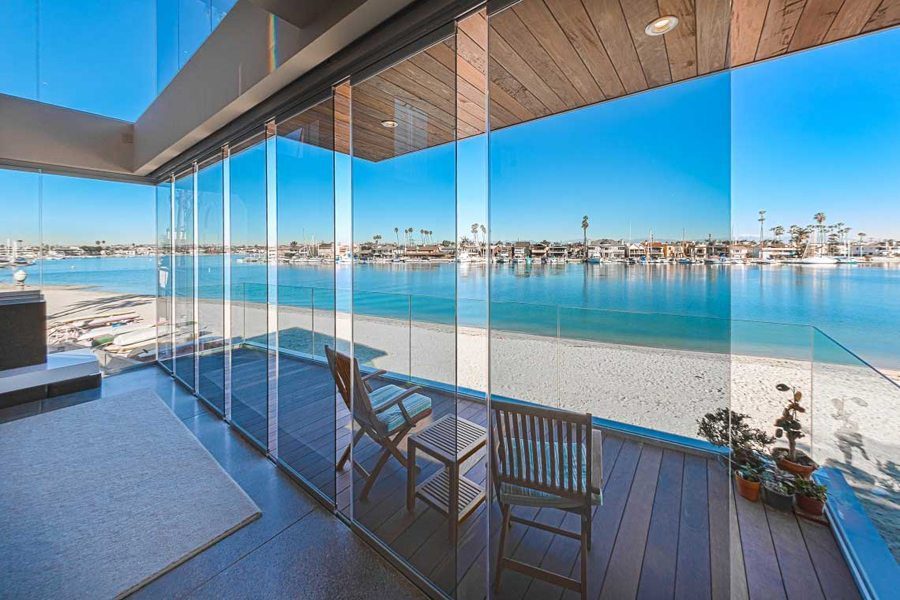 Like Our System? Get A Free Quote
Want To Learn More About Our Frameless Doors?
Learn more about Our Company