REMODEL YOUR RESTAURANT WITH THESE DESIGN IDEAS IN 2023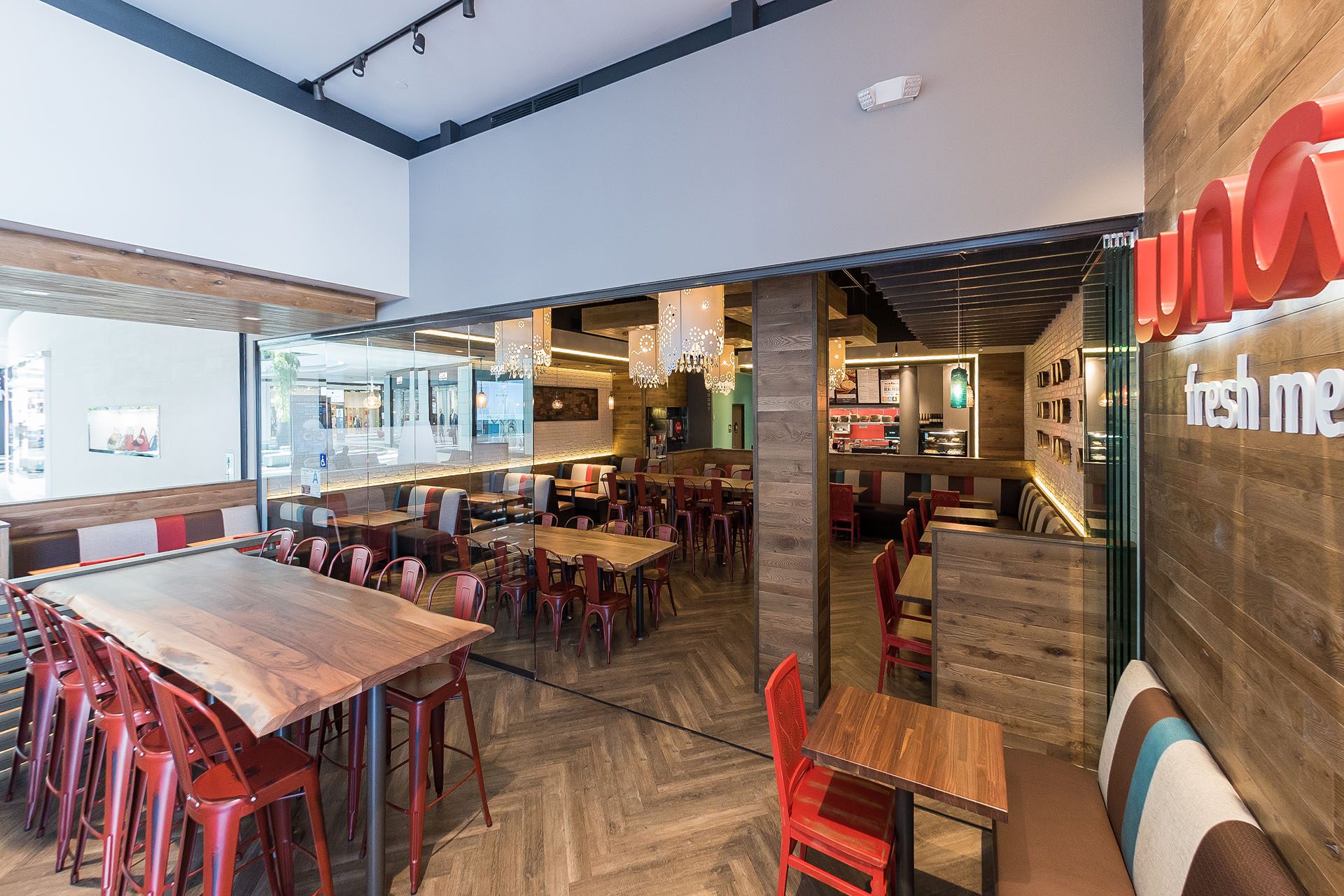 If a customer already has a list of restaurants, chances are they may or may not choose yours.
As you already know, restaurant is a highly competitive business.
That's why you will have to give it your all as a business owner to make it successful.
So while you may already have a menu with irresistible flavors and professional chefs, you would need a good ambiance.
One study suggests that interior design is one of the factors customers consider when visiting a restaurant.
This is why it is essential to create an inviting ambiance for your restaurant's success.
And you can achieve that by stealing these design ideas for your restaurant layout!
Set the mood with proper lighting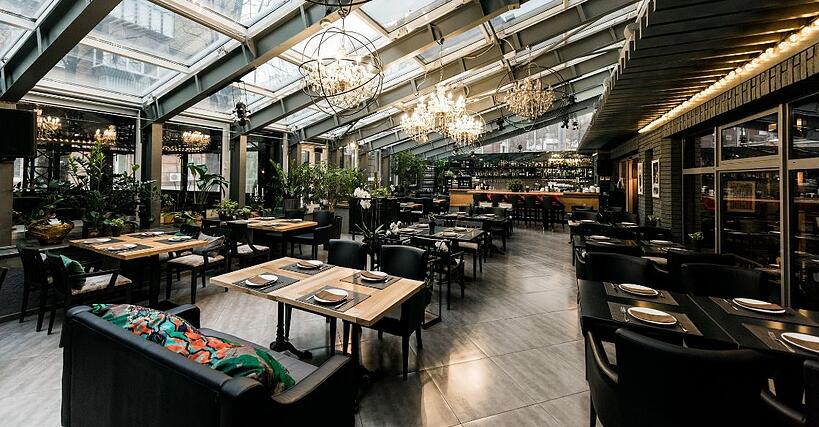 Imagine a couple on their romantic date that has just entered your restaurant.
As they finally sit at the table, they feel welcomed by the warm lighting.
This is the role of lighting – the essential element of ambiance – in creating the mood.
Whether you have to serve a couple or a group of friends, make them feel welcome with proper lighting.
Try a combination of a variety of lighting like pendant lights and chandeliers.
Using any of the lightings, you can create your desired atmosphere.
Display a diverse range of statement art
Diners don't visit the restaurant for the quality of food only.
They choose the restaurant based on how they would feel when they're enjoying the food.
The purpose of the artwork in the restaurant is to create a soft atmosphere.
After all, who would enjoy eating their food at a table next to an empty wall?
So fill the empty walls with statement art!
For interior space, consider inspirational quotes, trendy works of artists, and more!
Also, when selecting the artwork, don't forget the exterior of your restaurant.
The neon signs could help in attracting the passerby's to your restaurant.
Or, for better effect, you can consider choosing the murals or a local work of an artist.
Be sure not to copy or steal anyone's work when you can get artwork commissioned by a local artist.
Enhance the ambiance with plants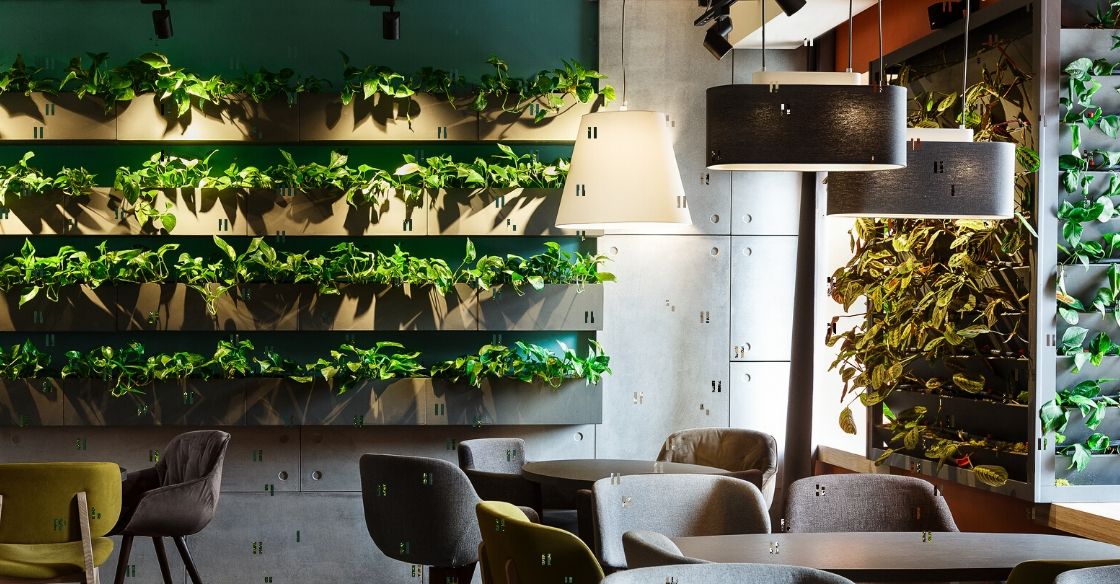 It's no surprise that there's an increasing trend toward sustainable design.
And, by taking small steps, you can build this design for your restaurant.
The easiest way is to incorporate greenery and plants inside your restaurant.
By doing this, you're keeping the atmosphere healthy for diners and the staff.
Also, you're improving the design of your restaurant as it is necessary for creating a good ambiance.
Create a buzz with the Alfresco dining concept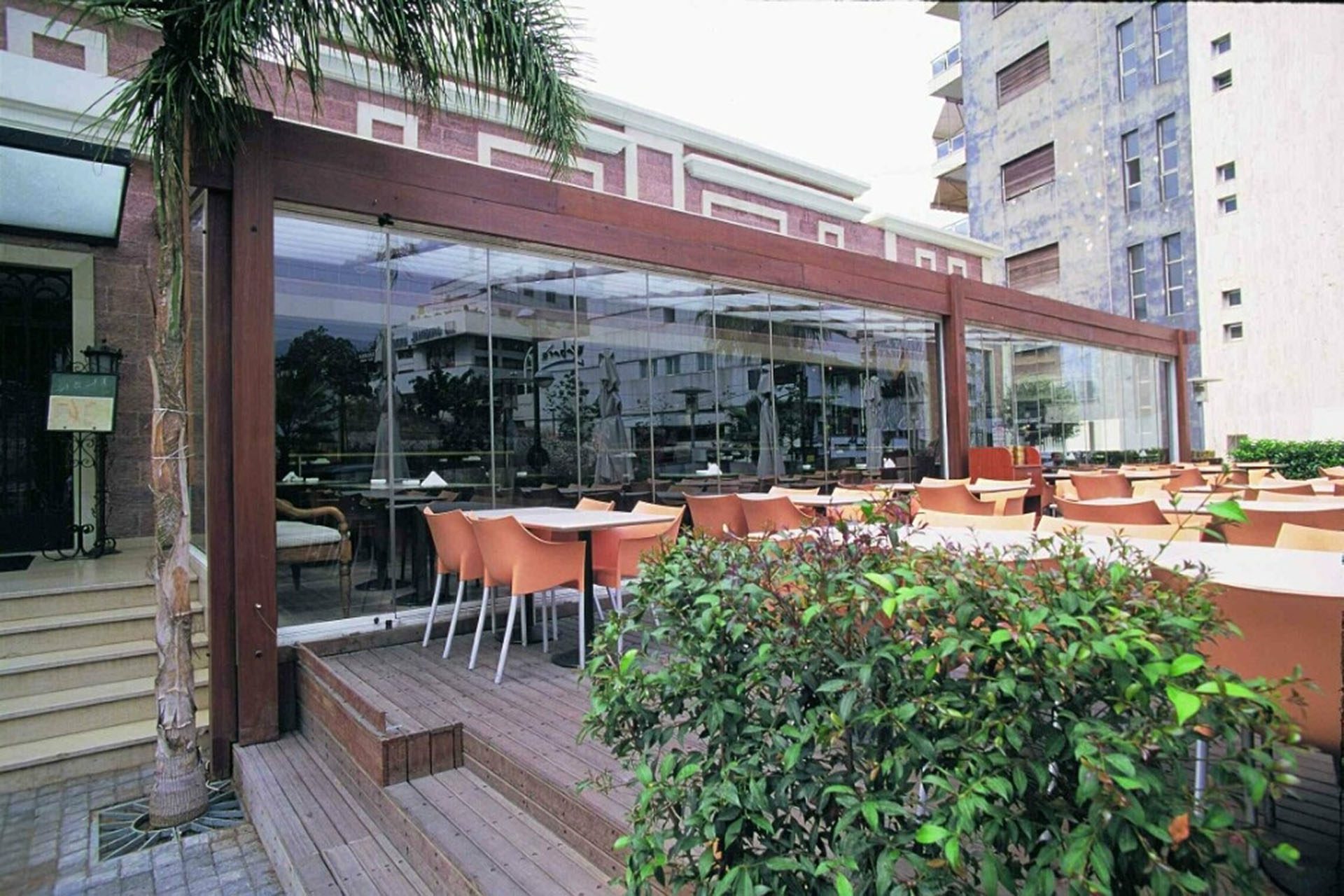 San Diego is famous for its outdoor concepts, especially the open-air concept restaurants.
Diners enjoy the alfresco dining as they watch the gorgeous views.
This makes it an important element of design that you must consider for your restaurant!
After all, it's the perfect experience that will make your diners choose you over others.
Create the open-air concept by using frameless doors.
These frameless sliding doors can seamlessly connect the indoors and outdoors of your restaurant.
Thanks to the flexibility of these doors, you can keep them closed or opened depending on the weather.
So when it gets chilly, you can enhance the dining concept by including fire pits!
And, of course, you can include the wood-fired pizza in the menu – one of San Diego's favorites!
Create a friendly ambiance with an open kitchen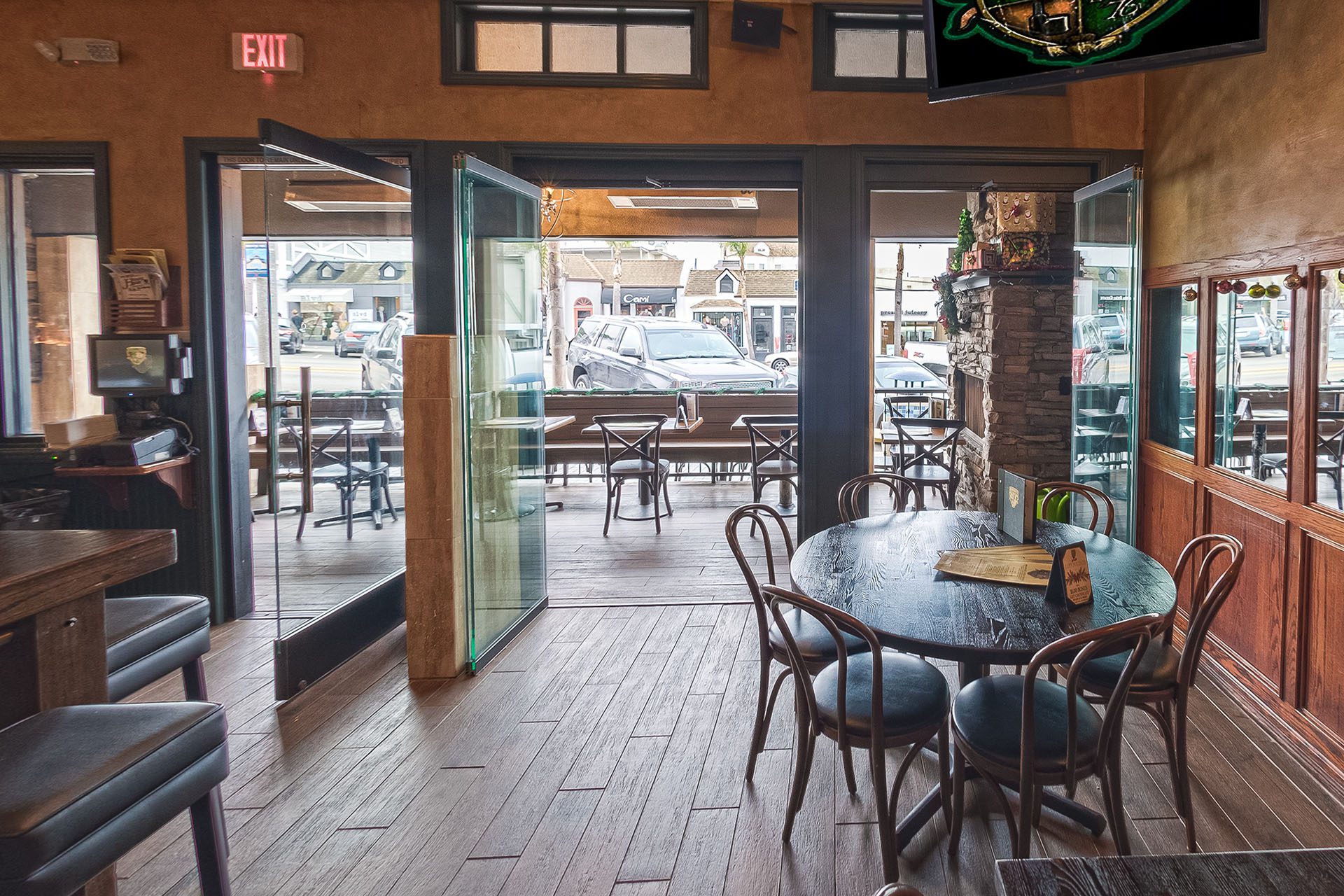 Though you may not have the outdoor space to create open-air, you can still make another trendy concept.
It's the open kitchen that lets your diners enjoy the aroma of food being cooked right in front of their eyes!
This design concept can enhance the ambiance of your restaurant.
Besides this, you can also natural ventilation to create an outdoorsy vibe.
What food brand comes to your mind when you see the red and white colors?
If you're a fried-chicken lover, you're most likely to say "KFC."
That is one example of how the choice of your colors can help create the brand image of your restaurant.
So you should dedicate some time to choosing the right colors.
Choose the color combination that reflects the mood and ambiance of your restaurant.
Don't go for dark or mismatched colors that may ruin the overall ambiance.
Know your theme and ambiance before choosing the colors.
So if you offer fine dining, you wouldn't want to use bright colors.
Rather, you'd choose calming colors like blue, for example.
Whatever the tones you choose, your customers will surely be able to recall the ambiance.
Revamp every area of your restaurant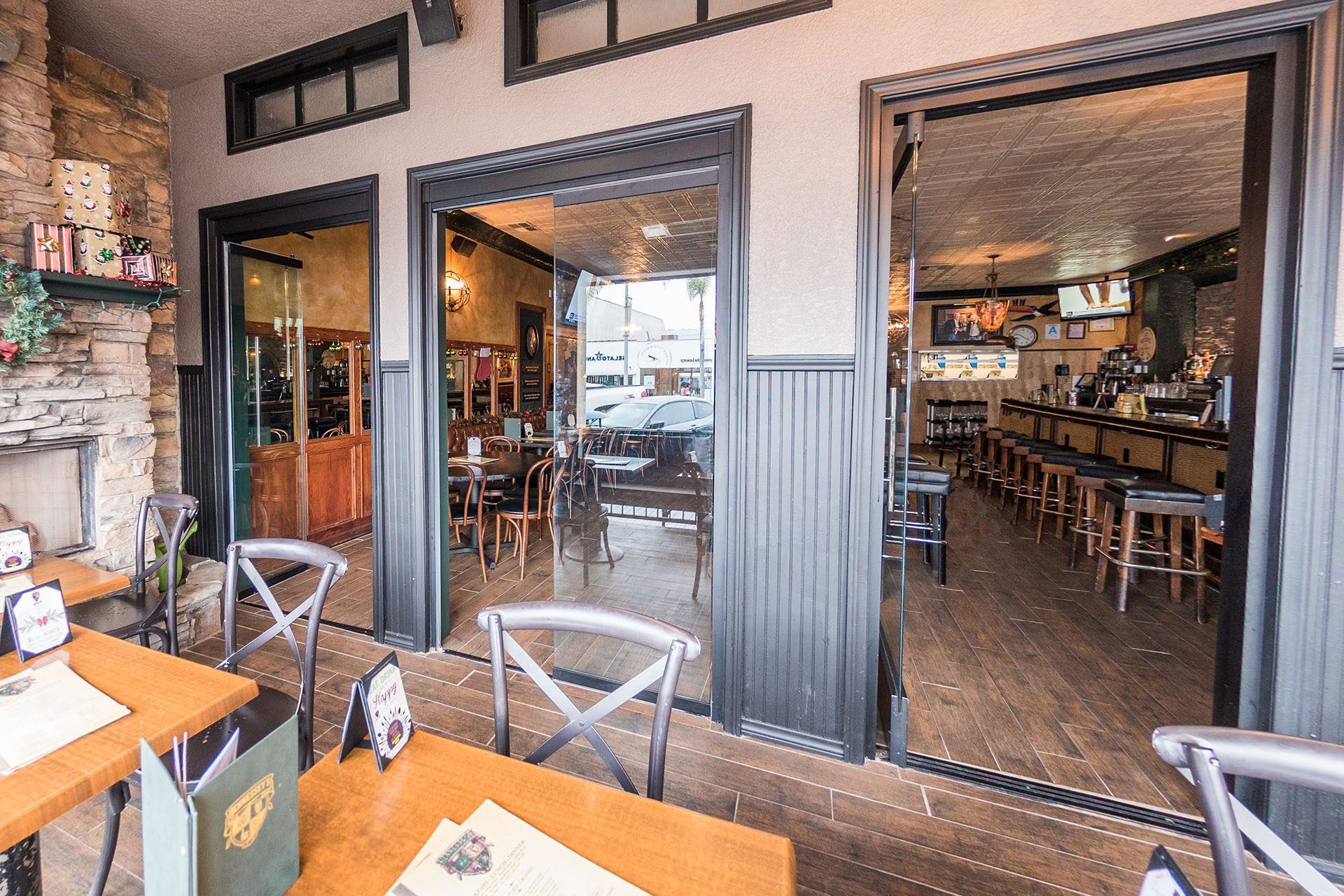 Oftentimes, we forget to focus on some areas that may impact customers' dining experience.
It could be your restroom, kitchen, or your entrance.
A diner is most likely to visit your restroom.
And if it isn't well-lit and pained with cool colors, the customer may not return to choose your restaurant again.
This same can be said for other areas like the entrance.
For example, the use of lanterns or string lights and bold text can make the entrance inviting.
Maintain a consistent ambiance
Your customer is not going to be impressed if the ambiance is mismatched.
The first thing the customer is going to notice is the ambiance.
So if your restaurant is a disorganized hot mess, you might fail to create a positive first impression.
This is why it is crucial to maintain a consistent ambiance.
The colors, décor, signage, and almost every design element should be consistent.
Let us help you revamp your restaurant
We help you create a stunning ambiance for your restaurant with glass doors. Whether it's an open-air-style restaurant or an inviting entrance, we take care of your design. Visit our commercial gallery or consult with us for more ideas and details!
Like Our System? Get A Free Quote
Want To Learn More About Our Frameless Doors?
Learn more about Our Company