The Different Style Options for Patio Doors In 2022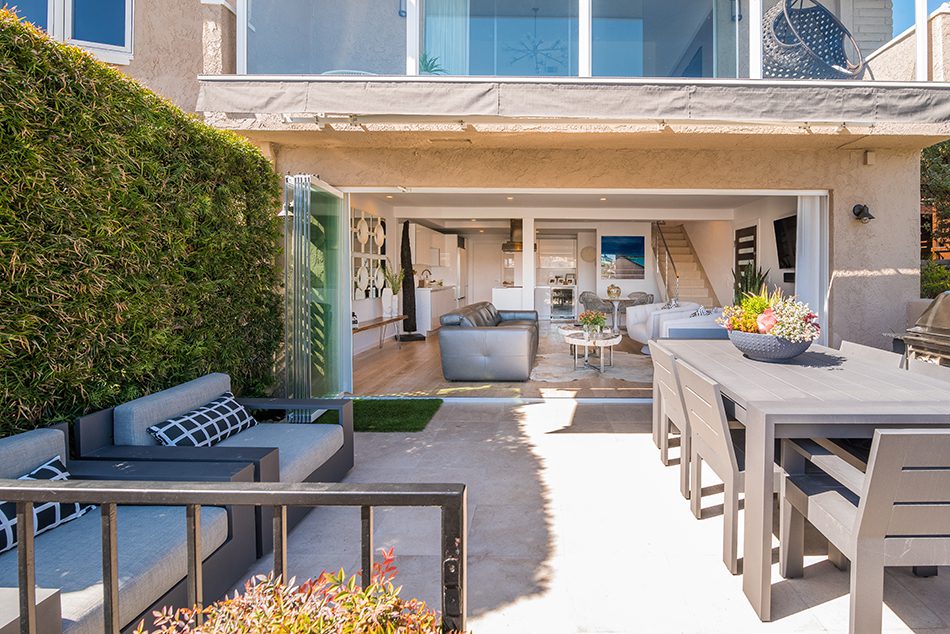 Patio doors are an excellent way to add light and fresh air to your home. They are an excellent method to bring the outdoors into without incurring the expense of a conservatory or extension.
Why Do You Need Patio Doors?
The right patio doors can increase your home's appearance, security, and value, but they can also significantly improve a family's quality of life. You can get more natural light, fresh air, and a more open plan living space by integrating the outside world inside your home and making the space work as part of your daily routine. Patio doors are a terrific way for many individuals who have homes that overheat in the summer to cool down with fresh air without the expenditure of air conditioning.
Choosing the right patio door for your home will help increase its worth and improve its architectural aspect. This article on patio door types will lead you through each type of patio door so that you can pick your favorite. Shall we?
Patio Door Styles and Types
There are three styles of patio doors on the market: sliding, bifold (also known as folding patio doors), and French. The best option for your home will be determined by your current layout and what you hope to achieve with the new doors.
Patio doors are typically made up of multiple (between 2 and 4) upright panes of glass on a set of tracks that glide over or across each other as they open. Patio doors are available in a variety of heights and widths, with some newer constructions incorporating walls composed almost entirely of sliding doors.
Below are the types of patio doors in detail:
French doors (also referred to as hinged patio doors) are a traditional type of patio door. French patio doors are best suited for small openings because they are made up of two doors that swing open from their center, leaving an entirely unobstructed gap when open (like normal doors but larger).
These doors can be opened inwards or outwards, one at a time or all at once. To match the aesthetics of your residence, the glazing can be fitted, clear, or glazed with Georgian bars. When it comes to French patio doors, you can choose from two types: one operable door with one fixed door or a single operable door for a less obstructed look.
The disadvantages of French patio doors are that they are not suitable for large openings and have a smaller glazing area than the other types of patio doors (sliding and bifold), limiting awesome views. They also require space to open either outwards or inwards. If not held in place when open, they can slam shut and get damaged or hurt someone.
French doors come in different materials and colors, allowing you to find the perfect match for your home. Most French patio door options feature several door configurations, including different transoms and in-window shapes that can be put anywhere on the door, according to your specifications and design. Choosing from numerous options can make the door go for a distinctive look, whether modern or classic.
Some French patio doors also come with the options of integrated shades and blinds that can be placed in between the glass panes or on the inside. Some French patio door materials are also energy efficient and help to reduce noise entry and exit.
Basically, any French patio door can be customized with a variety of exterior and interior finishes by experienced glass door companies.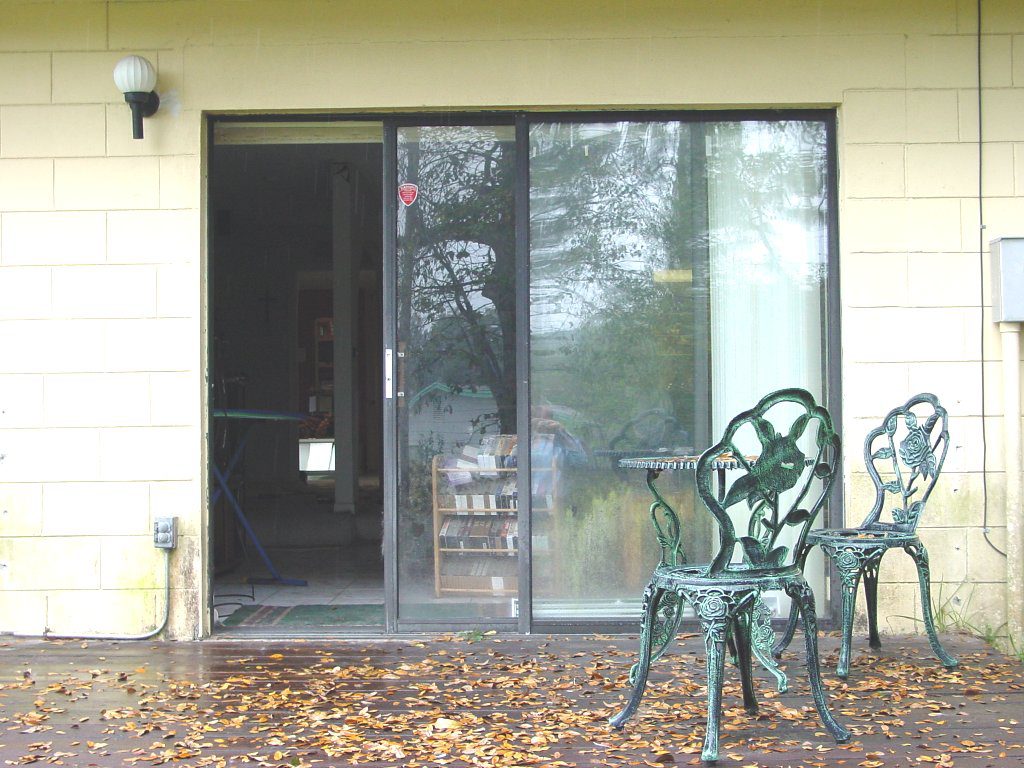 Sliding patio doors, also know as sliding glass doors often have two or three panels that slide and overlap, with one panel always remaining in place. Traditional sliding glass doors are popular among homeowners due to their ease of use, customizable appearance, and low cost.
Sliding glass doors do not open in or out; instead, they glide sideways on tracks in the door frame, taking up no room in the home or garden when opened, and allow for furniture to be placed close to them. Because of their design, they cannot be moved or slammed shut by gales and strong wind, which can be a problem with French doors. They can slide open as much as needed, either fully opened or just a little. They also let in a lot of natural light and are simple to maintain.
Sliding doors with wide panes of glass in each section provide the most uninterrupted view of the outdoors. Sliding doors should be installed on anti-lifting tracks to prevent an intruder from lifting them out.
Sliding glass doors are available in fiberglass, vinyl, and wood to meet the needs of your home and your budget. Fiberglass sliding patio doors are exceptionally sturdy and built to endure high-temperature fluctuations. They are made of long-lasting and strong material available for windows and patio doors.
Wooden sliding patio doors are excellent choices. Manufacturers provide hardware modifications and a range of interior and exterior finishes.
Vinyl is a versatile and energy-efficient material commonly used for sliding patio doors. Optional features such as built-in shades are available for vinyl sliding patio doors. Vinyl patio doors are an excellent choice for homeowners seeking energy-efficient and low-maintenance frames that do not require repainting.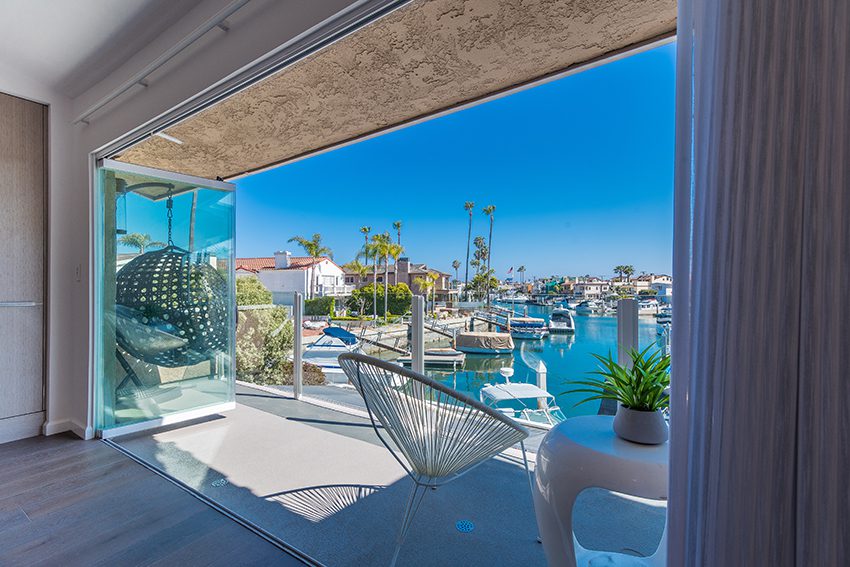 Bifold patio doors are the newest type of door in building markets. These doors are multi-panel doors that glide and fold together when opened, much like an accordion. They can replace a huge wall section, making it appear as though there is no barrier between the interior and outside.
Folding patio doors provide a single-swing door option for simple access without having to leave all panels open. They open up a space and bring light and fresh air into your home when the weather is optimum.
Wood bifold doors can be modified with modern finishes, improved hardware, and classic grille options to suit your needs.
Although bifold doors provide the best view and accessibility when open, the number of panels available can distort views when closed. These doors can also be more difficult to open and close, so they are commonly equipped with a traffic door enabling speedy access and exit when the doors are not totally open. Bifold doors also can have concealed dual-point lock mechanisms for enhanced security and convenience.
Conclusion
Patio doors can be built from various materials, including aluminum, wood, uPVC, and a hybrid of aluminum and wood. You may also have a large swath of color and finish options to pick from, allowing you to design your patio doors to complement your home's decor. When deciding on the ideal door style and material, it's critical to examine your priorities. To have the greatest door installation for your home, make sure you call a professional.
Like Our System? Get A Free Quote
Want To Learn More About Our Frameless Doors?
Learn more about Our Company